Work is underway to build the new Chevelon Butte repeater. This repeater will be part of the new Navajo Link repeater network providing coverage for most of the White Mountain/Navajo County area. The work day was held on April 29 with the following participants:
Kevin Parmenter, KG5Q
Jim Mortensen, W7AZY
Dennis Mills, WA7ZZT
Steve Herron, AG7GD
Bill Turley, KJ7GYH
Here are a few pictures of the project and the team at work: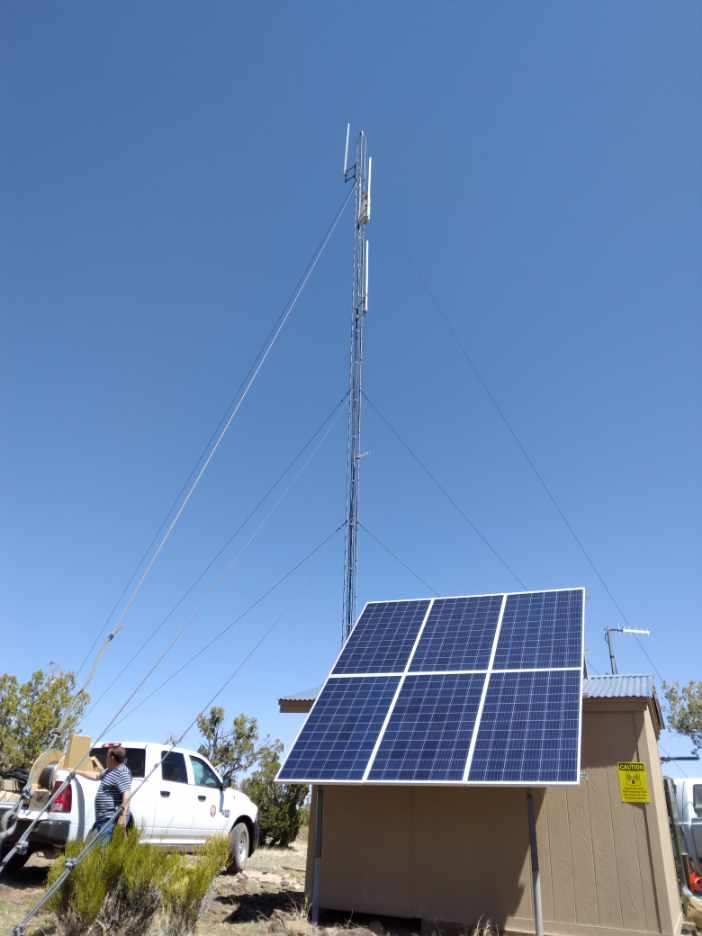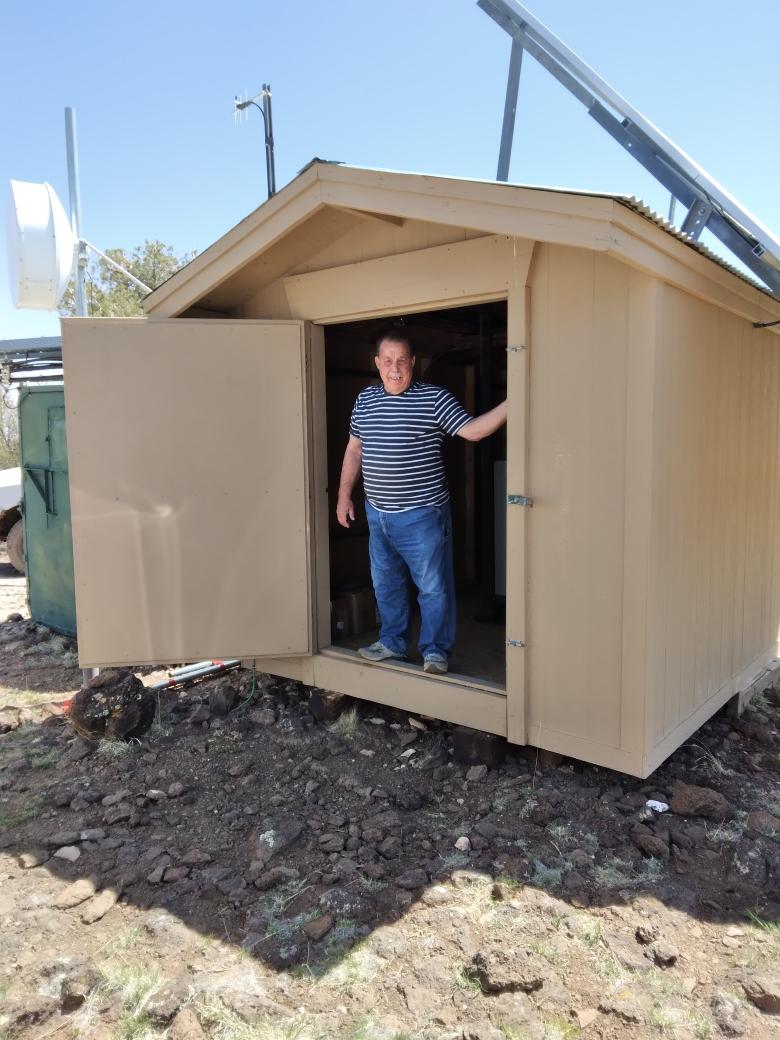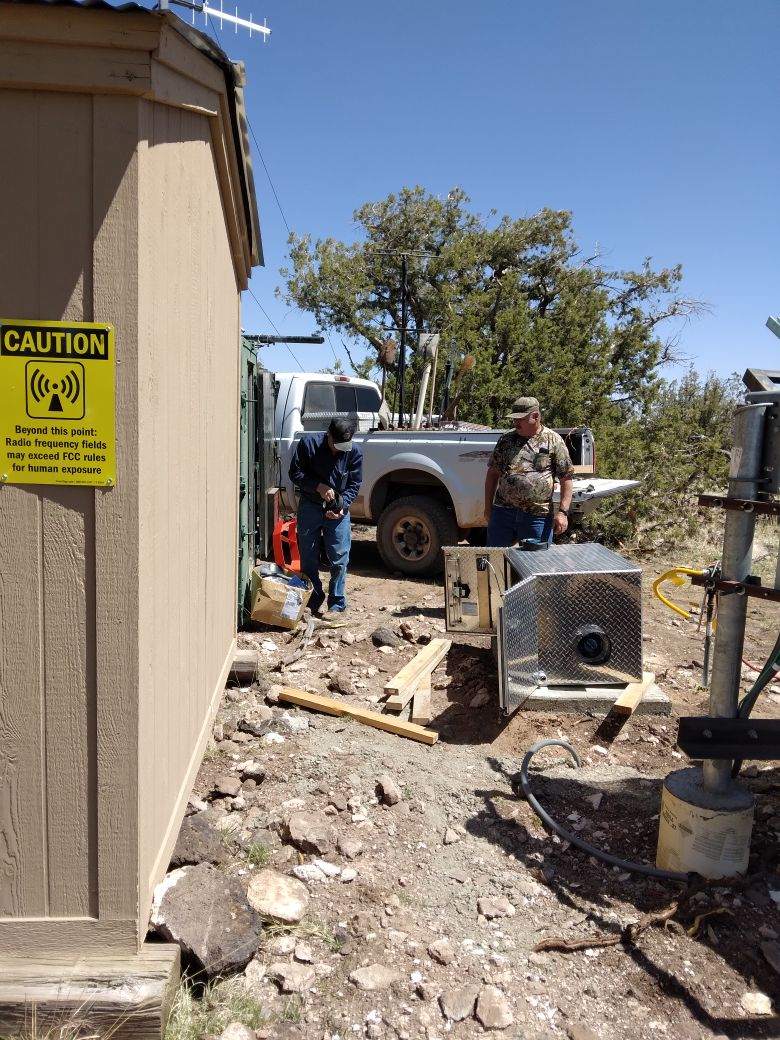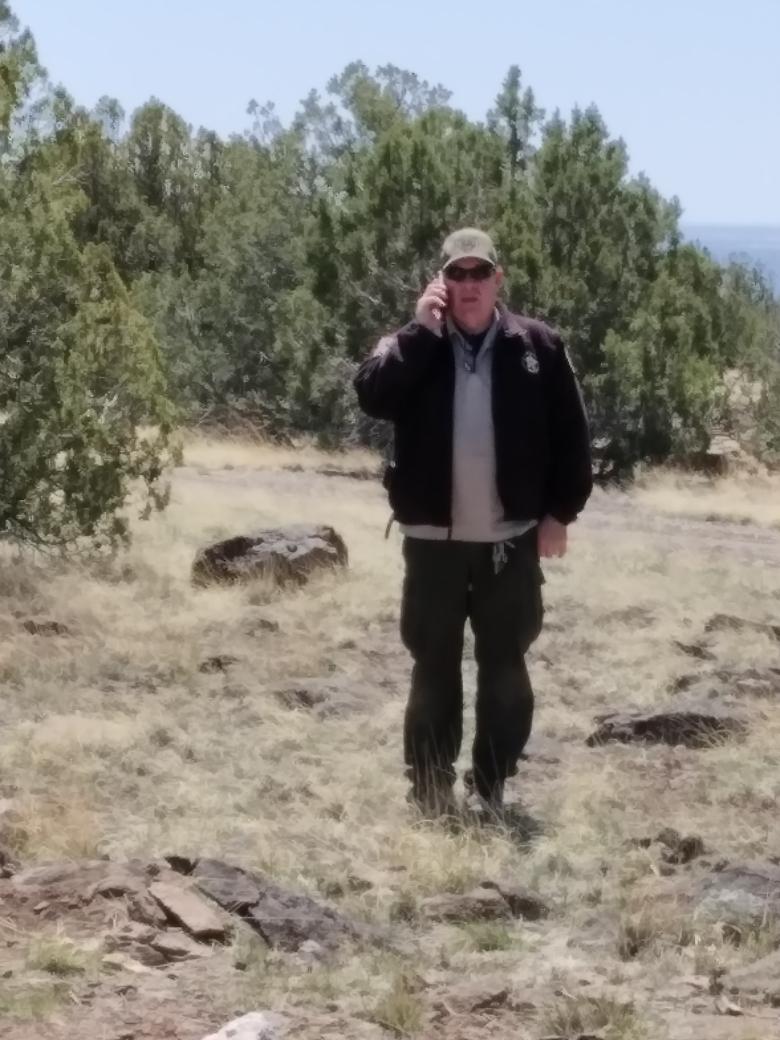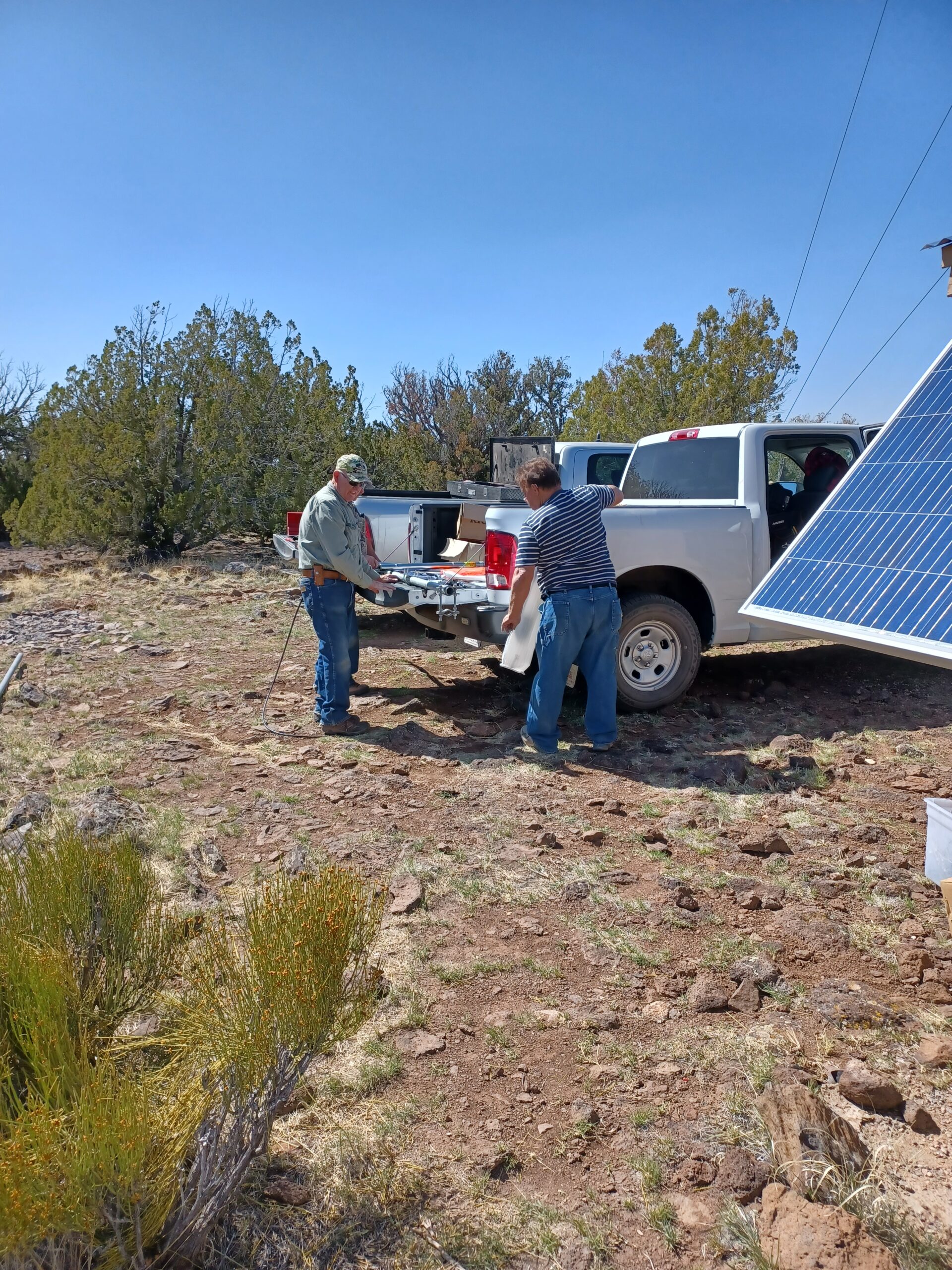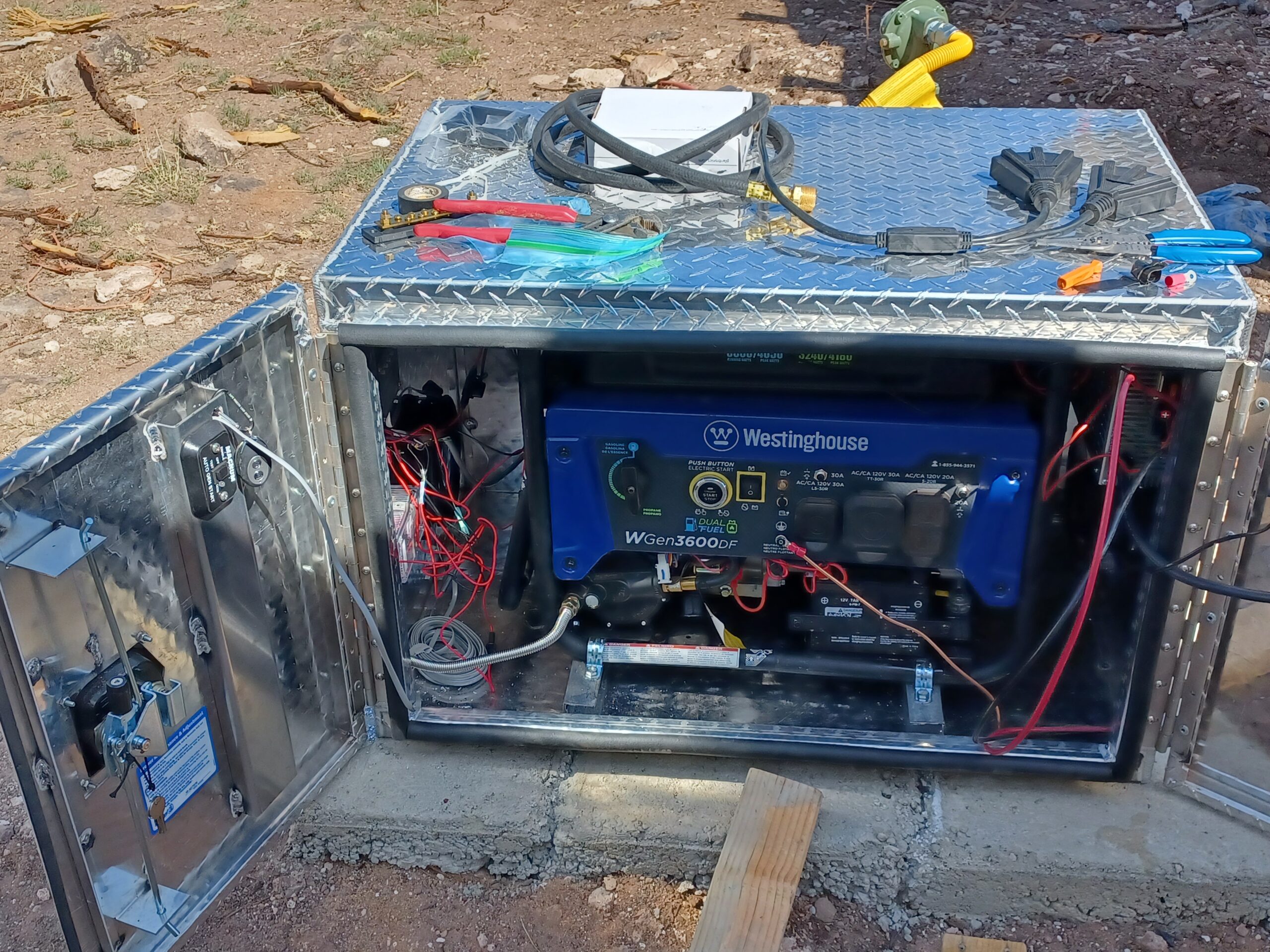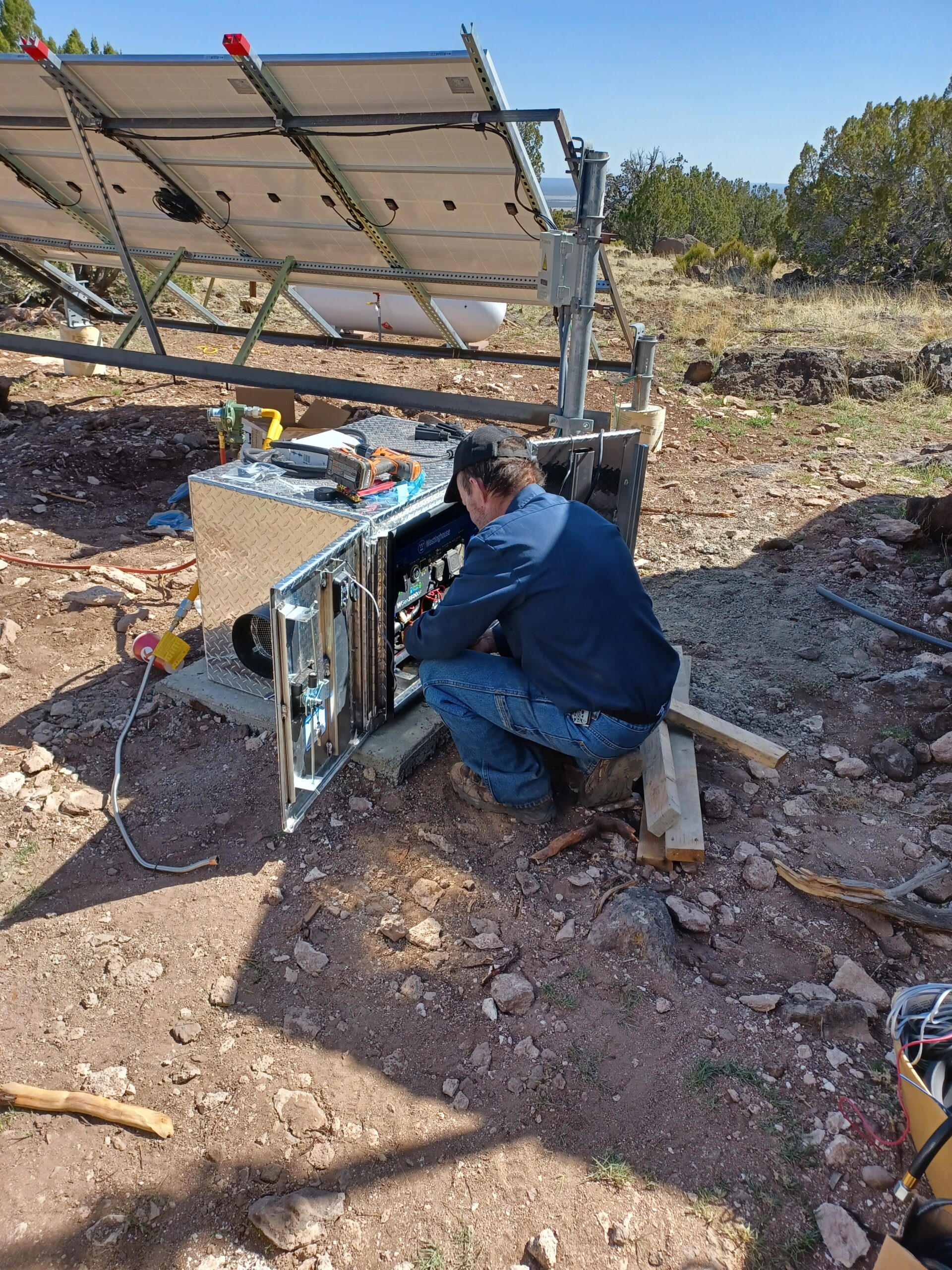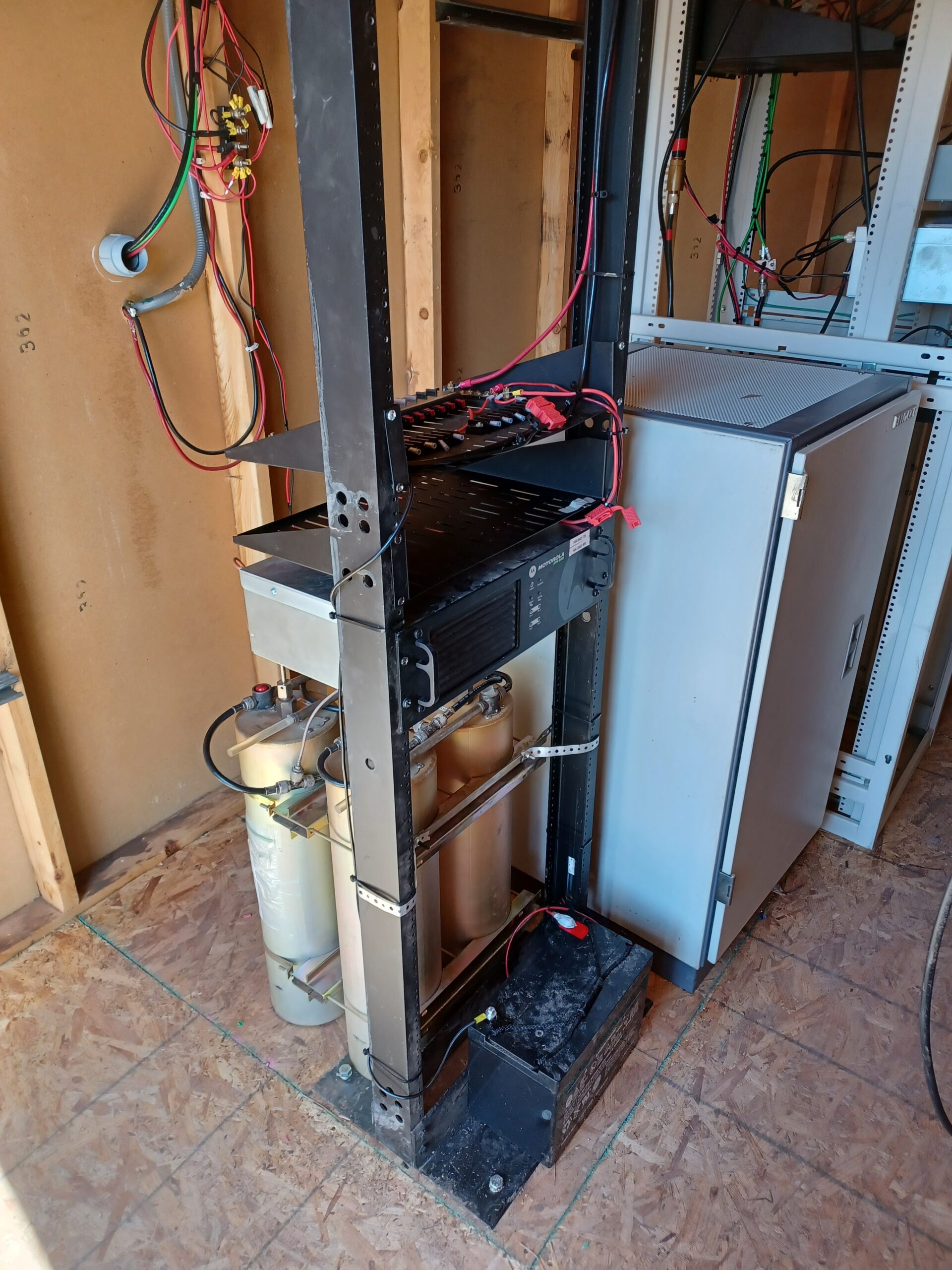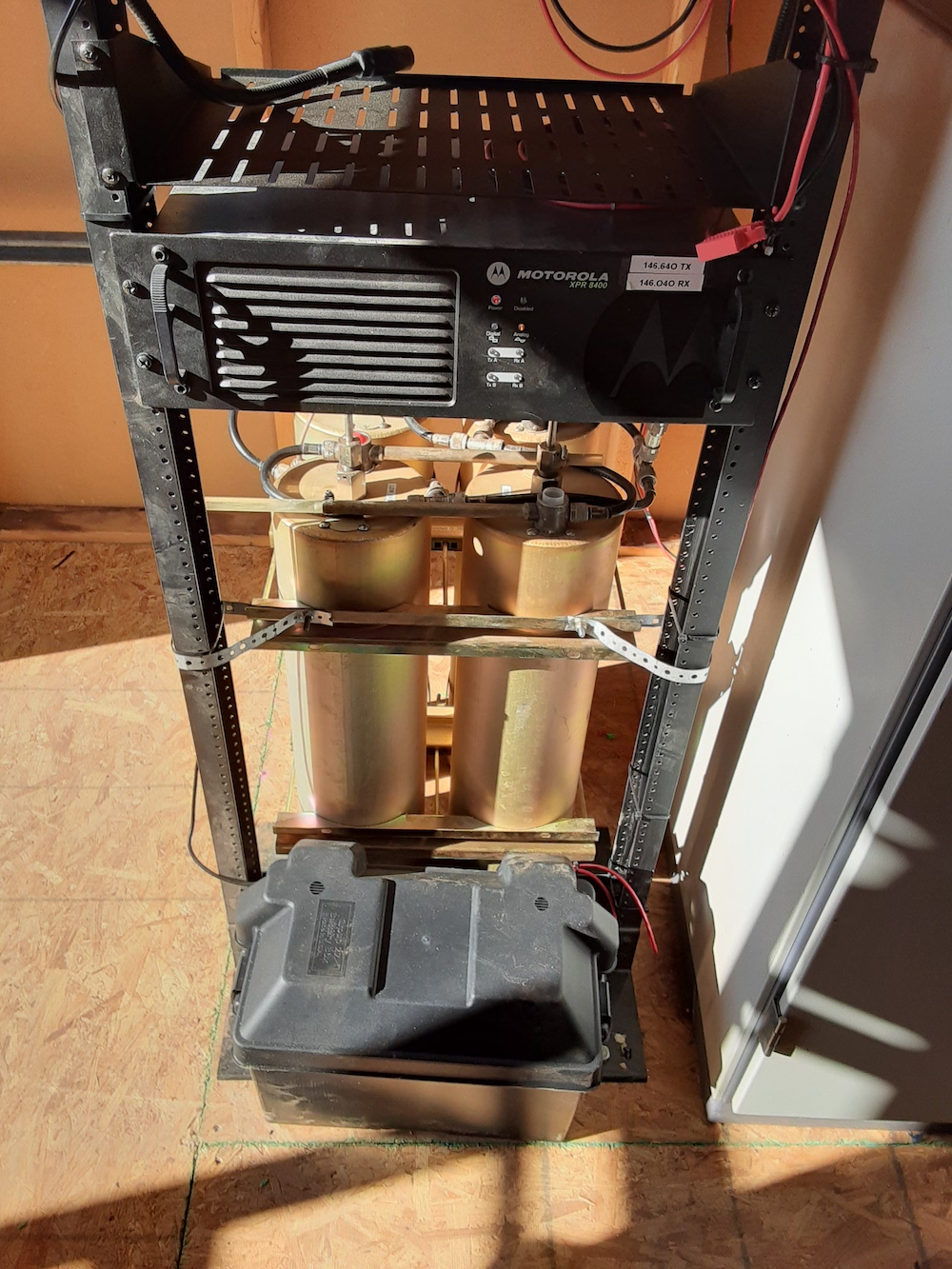 Here is a picture of the nearly complete site, showing the solar panels and antennas in place.