Welcome to the
Kachina Amateur Radio Club
The Kachina Amateur Radio Club is comprised of members from the White Mountain area of eastern Arizona. We aim to further the hobby of Amateur Radio by showing others the value and fun of being a "Ham". We help to serve the community by being prepared to provide Emergency Communications and render help to others as needed. We strive to promote education and proficiency in the technical aspects of Amateur Radio through mentoring, club presentations, and educational channels from within the Amateur Radio community.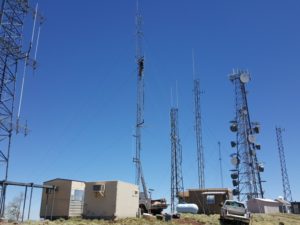 Together, the Kachina Amateur Radio Club members work to provide a variety of programs and activities for its members. These include hosting an annual Field Day event, an annual picnic, and our annual holiday party.
The club has a regular monthly meeting, consisting of a short business meeting followed by a technical presentation. Time and place for the meetings are shown on the club calendar.
Watch this video to learn more about ham radio and the Kachina ARC.