The Kachina ARC is a non-profit corporation serving the White Mountains of Arizona. Our purpose is to further the exchange of information and cooperation between members, to promote radio knowledge, emergency communications, public service, individual operation, programs and activities to advance the general interest and welfare of Amateur Radio in the community.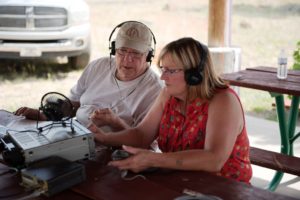 The Kachina ARC provides a variety of programs and activities for its members. These include hosting the White Mountain Hamfest each July, offering ham radio classes and amateur radio license testing to the public. Our annual holiday party and ARRL Field Day participation are all enjoyable events!
The club meets regularly on the second Tuesday of each month at the Solterra At White Mountains
5408 W White Mountain Blvd, Show Low, AZ 85901. The meeting starts at 6:30 pm.